Experience Thailand Through the Undiscovered Countryside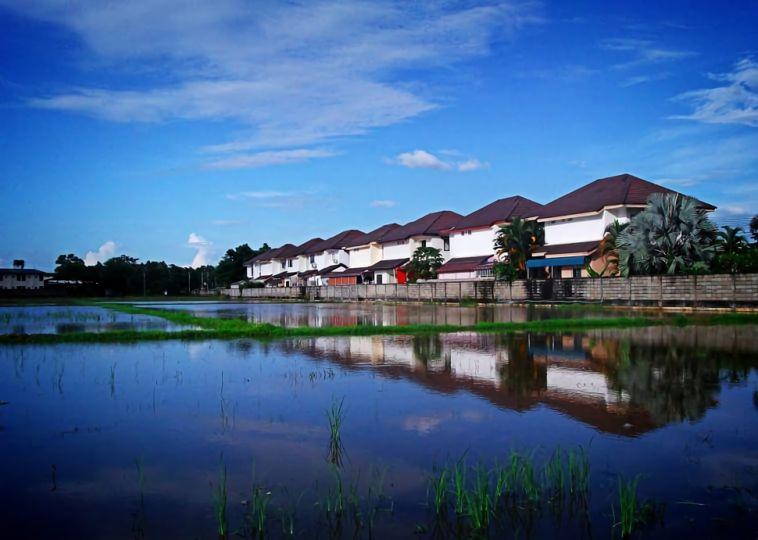 Thailand's Isaan region is one of the most-visited parts of the country. The area is it's most rural and travelers pass it on the way to Laos or skip it in favor of places like Pai. While Thailand is considered this overcrowded, tourist-filled place, most of the country is free of them.
Isaan is one of the places where you can get off the track and see how life, untouched by tourists, really is like Thailand. Central Thailand is reminiscent of images of a cosmopolitan, sleepless city and Thai temples. Northern Thailand promises cold, green mountains. Southern Thailand delights visitors with beautiful beaches and islands.
Korat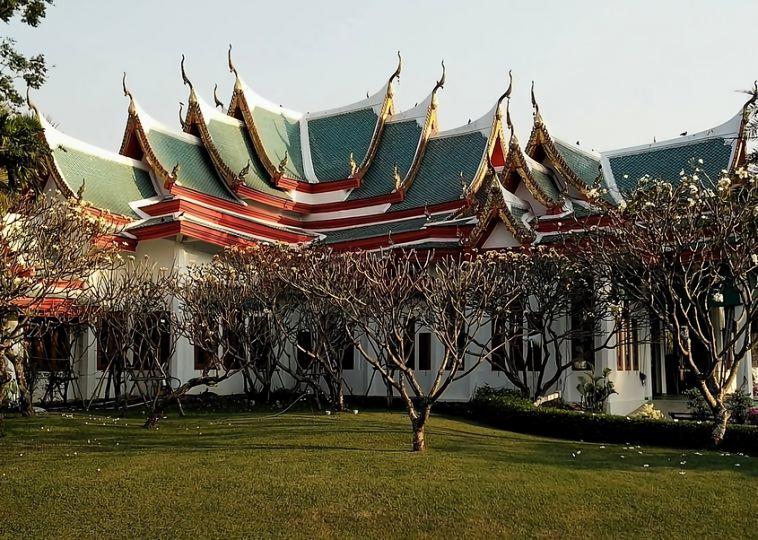 It is the largest and most prosperous city in the region and has a large university. Like most Thai cities, it lacks truly inspiring architecture, but there are many beautiful temples, including Wat Ban Rai and Wat Phayap. The town is definitely worth a day or two if you make your way deeper into Isaan.
This temple on Chumphon Road is built in a building and is a surprising attraction for all visitors. It was built as a replacement for the original building, which was destroyed and could not be renovated. Wat Phayap Temple is located in the city center of Korat and will surprise you completely when you enter.
Phimai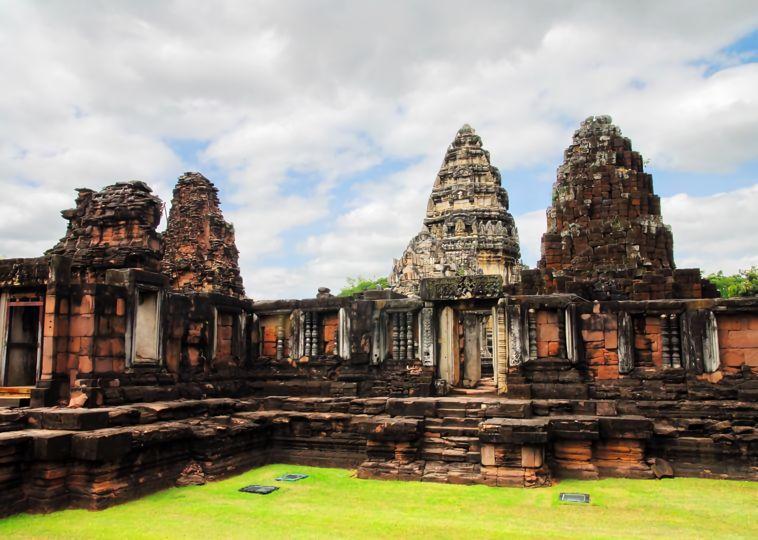 This historic ruin is a simple day trip from Korat. It was mainly built around the 11th and 12th centuries by the Khmer as they controlled the area. Beautiful and under-visited, this site has a central temple surrounded by a few mini-austerity and a gigantic square wall. To get to the temple, you cross a Naga Bridge, through a crumbling wall and over a field.
Although built as a Mahayana Buddhist temple, the carvings show many Hindu deities. At this naturally fortified site, there has been a temple since at least the eighth century, although the Khmer King Jayavarman VI built most of the existing buildings at the end of the 11th century.
Nong Khai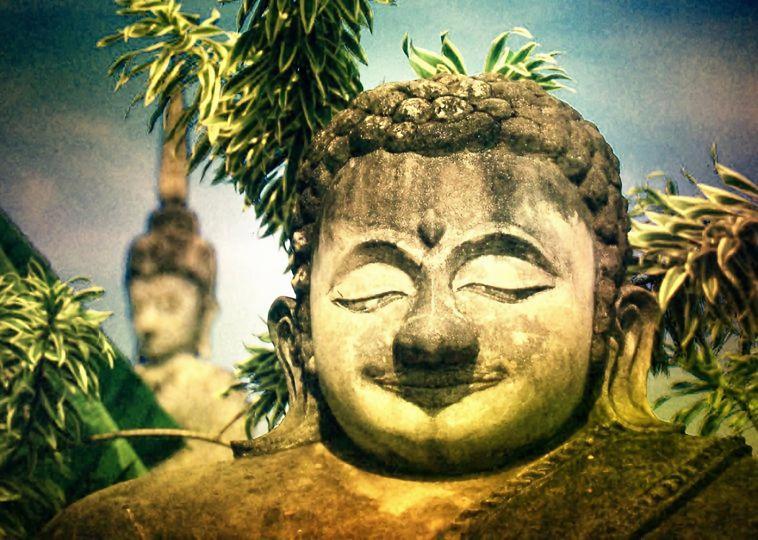 Mostly a stopover city for tourists coming in and out of Laos, Nong Khai is fantastic. There are excellent food and cafes, river cruises up and down the Mekong and a fresh market. One of Thailand's most enigmatic attractions, the Sala Kaew Ku Sculpture Park, is a surreal, sculptural journey into the mind of a mystic shaman.
The park has a strange and wonderful Smorgasbord of bizarre cement statues of Buddha, Shiva. The main building of the shrine is packed with hundreds of smaller sculptures of different description and origin, photographs of Luang Pu at various stages of his life and his corpse, under a glass dome surrounded by flashing lights.
Ubon Ratchathani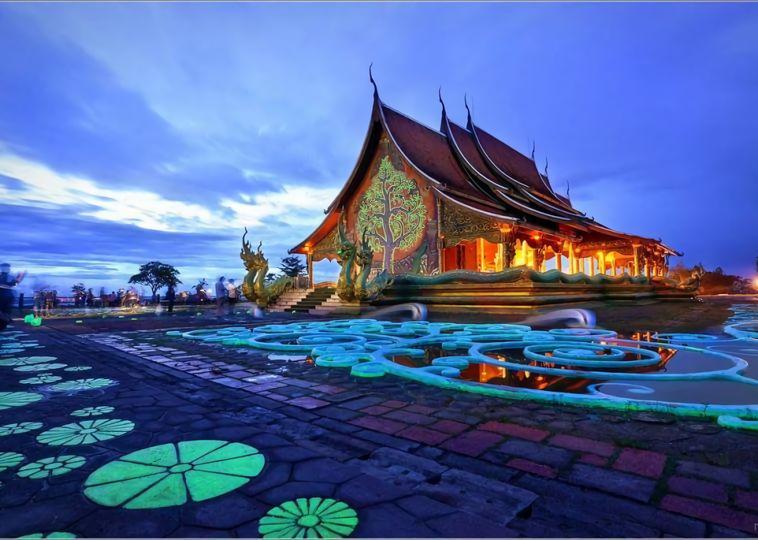 Although Ubon Ratchathani is one of the largest cities in Isan (northeast Thailand), he does not get enough credit for his raw beauty. The Ubon Ratchathani is located on the Mekong and shares its border with Laos and has a delightful kind of eccentric.
Three thousand natural sandstone cliffs and ditches and even a glowing temple in the dark, it's hard to imagine Ubon Ratchathani ever going out. Wat Sirindhorn Wanaram Phu Prao or simply Wat Phu Prao amazes visitors with its luminous Tree of Life meticulously carved on the back gate of its chapel.
Prasat Ta Muan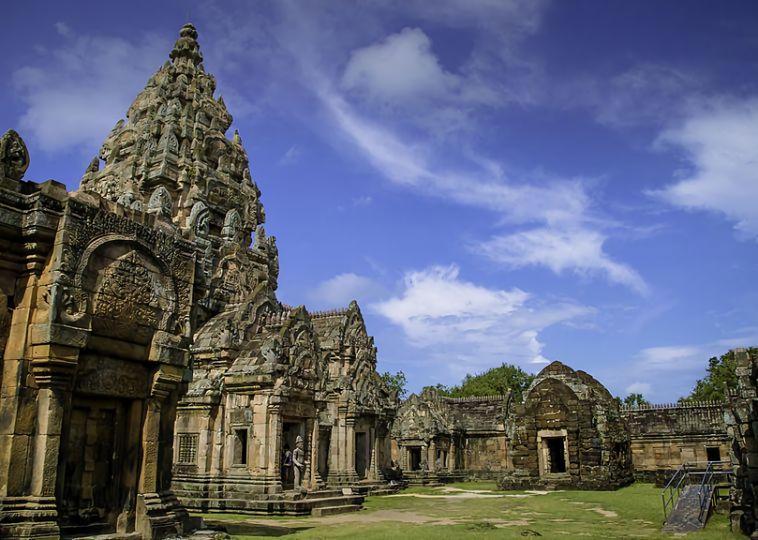 Between Korat and Surin is Prasat Ta Muan, a historic site consisting of two large temples built by the Khmer in the 11th century. It is a beautiful temple, surrounded by a large Prasat (temple) in the middle and Indiana Jones-style ruins.
There is a giant Buddha shrine and some fresh pits and drains where they would purify themselves during rituals. The inner area itself, however, is usually a heap of rubble. You can visit both as a day tour from Korat or Surin, but with more time, stay in Nang Rang for one night and rent a bike to get moving.