Unveiling the Most Affordable European Capitals for A City Break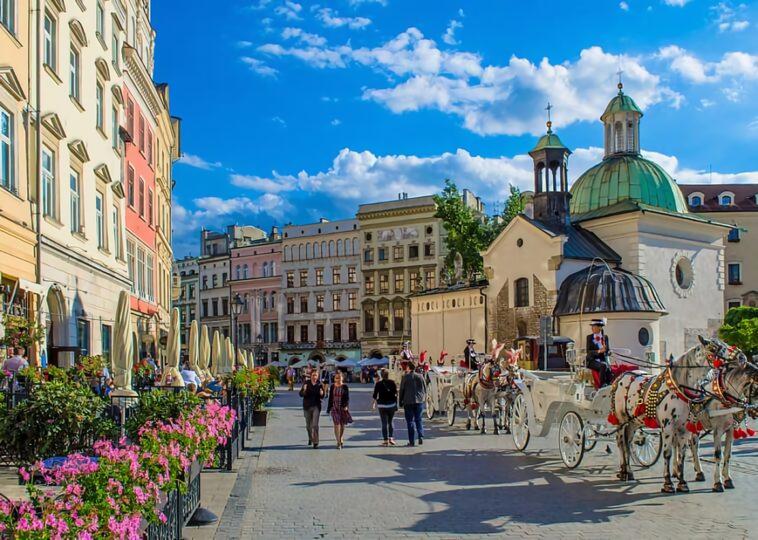 Discover the hidden gems of the continent's most affordable capital cities that offer an incredible city break experience without draining your wallet. Get ready to explore Europe's most affordable capital cities and create memories that will last a lifetime, all while staying within your budget.
We've curated a list of Europe's most affordable capital cities that promise an unforgettable city break experience without stretching your wallet. From Warsaw, the dynamic capital of Poland, to other hidden gems across the continent, embark on a journey filled with cultural wonders, architectural marvels, and local delights%u2014all while staying within your budget.
Unveiling the Charms of Warsaw, Poland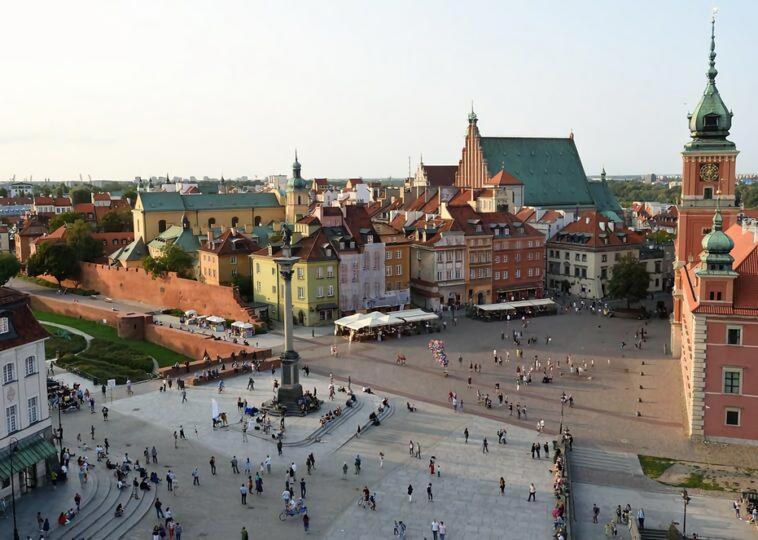 As the capital city of Poland, Warsaw offers a captivating blend of rich history, cultural heritage, and modern attractions. Warsaw has something to offer every traveler, from the beautifully reconstructed Old Town, a UNESCO World Heritage site, to its thriving arts scene and dynamic culinary landscape.
With its affordable prices and warm hospitality, Warsaw is a cultural gem and one of the most budget-friendly European capitals for a great city break. Immerse yourself in the local culture by attending a classical concert or traditional folk performance. Indulge in Polish cuisine, savoring pierogi, hearty stews, and delectable pastries.
Madrid, the Vibrant Capital of Spain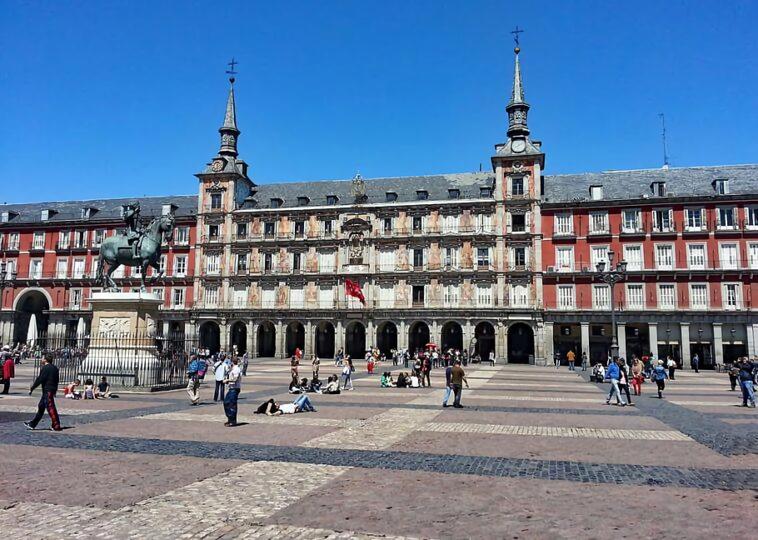 Welcome to Madrid, the vibrant capital of Spain that captivates visitors with its rich history, cultural treasures, and lively atmosphere. From the grandeur of the Royal Palace to the world-renowned Prado Museum, Madrid is a city that seamlessly blends tradition with modernity.
Whether you stroll through the lush gardens of Retiro Park, cheer for your favorite team at a passionate football match, or indulge in a shopping spree along the famous Gran Via, Madrid offers diverse experiences for every traveler.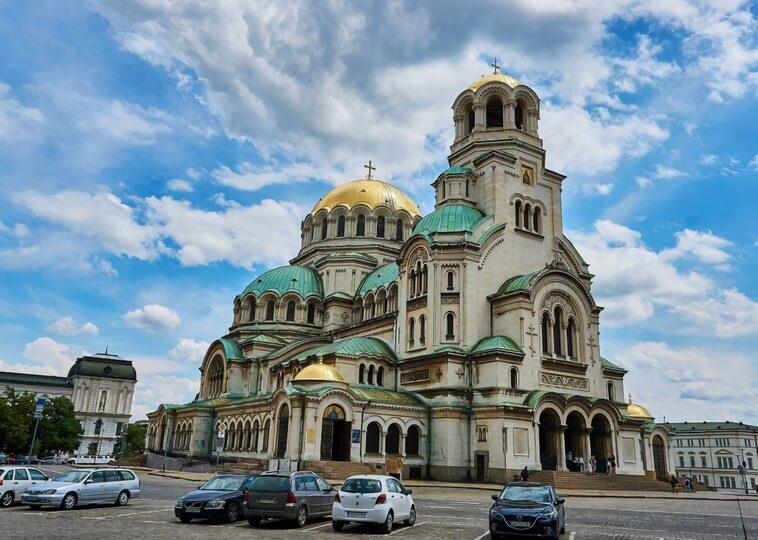 Welcome to Sofia, the captivating capital of Bulgaria that invites you to embark on a journey through history, culture, and natural beauty. Nestled in the heart of the Balkans, Sofia is a city that seamlessly blends ancient traditions with modern vibrancy.
Discover the rich historical heritage as you wander through ancient ruins, including the awe-inspiring Roman Serdica complex and the magnificent Alexander Nevsky Cathedral. Enjoy local culture by exploring bustling markets, tasting traditional Bulgarian cuisine, and enjoying lively folk music and dance performances.
Riga, Experience the Baltic Jewel
Explore the enchanting Old Town, a UNESCO World Heritage site, where cobbled streets wind through beautifully preserved buildings and ancient churches. Indulge in the local cuisine, with its unique blend of Baltic, Scandinavian, and Eastern European influences, as you savor traditional dishes and explore lively food markets.
Discover the thriving arts scene with numerous galleries, theaters, and music venues that showcase the city's creative spirit. Take a stroll along the picturesque Daugava River, enjoy the lush parks and gardens, or visit the bustling Central Market, housed in giant zeppelin hangars.
Prague, Czech Republic
Prepare to be captivated by the allure of Prague, the enchanting capital of the Czech Republic. Known as the Golden City or the City of a Hundred Spires, Prague is a destination that exudes charm, history, and architectural splendor.
Wander through the cobbled streets of the medieval Old Town and be transported back in time as you marvel at the iconic Prague Castle, Charles Bridge, and the Astronomical Clock. Indulge in the local cuisine, from hearty Czech dishes to world-renowned Czech beer, and savor the flavors that have made Prague a gastronomic delight.
Budapest, Hungary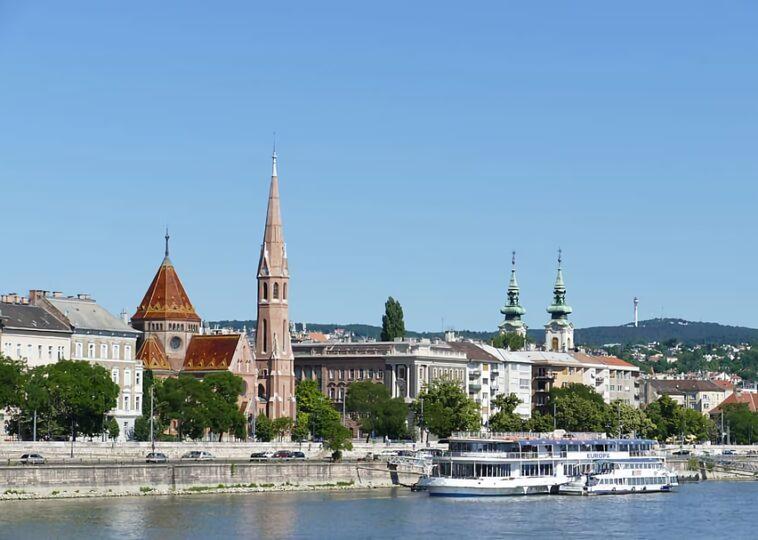 Embark on a journey through time as you explore the Buda Castle, Matthias Church, and the iconic Chain Bridge. Indulge in the city's famous thermal baths, such as the Szchenyi Baths, and experience the rejuvenating effects of the natural hot springs.
Immerse yourself in Hungarian cuisine, from hearty goulash to mouthwatering pastries, and savor the flavors that have made Budapest a culinary delight. Discover the vibrant districts of Pest and Buda, each offering its unique charm.
Vienna, Austria: A Cultural Haven for Food, Art, and Coffee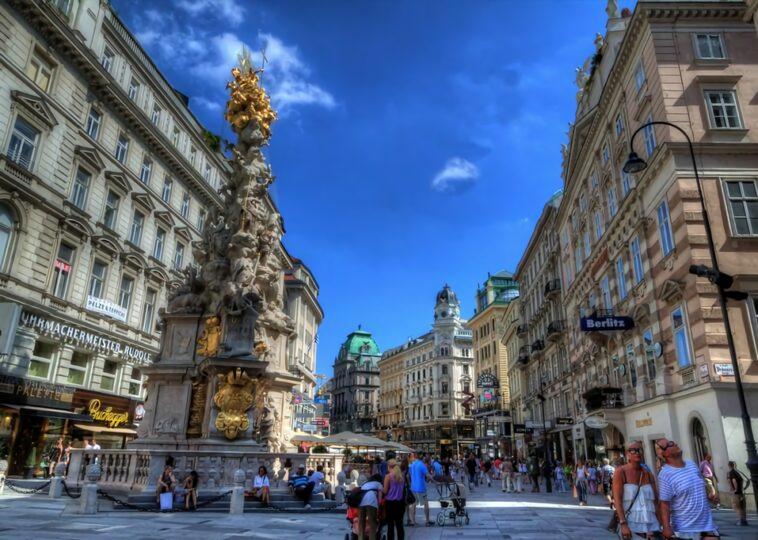 Regarding European destinations, Vienna is a must-visit city for its vibrant cultural scene and culinary delights. Known for its legendary Kaffeehaus culture, Vienna offers a plethora of charming cafes where you can savor the perfect cup of coffee and indulge in delectable pastries. But Vienna is more than just coffee and cake. Stephen's Cathedral and the Vienna State Opera.
To truly experience Vienna, savor the flavors of Austrian cuisine at the city's finest restaurants, where hearty dishes like Wiener Schnitzel and Sachertorte await. Whether you're an art enthusiast, a food lover, or simply seeking a charming European city to explore, Vienna offers an unforgettable experience that combines history, culture, and culinary delights.