The 5 Most Genuine Ruin Pubs of Budapest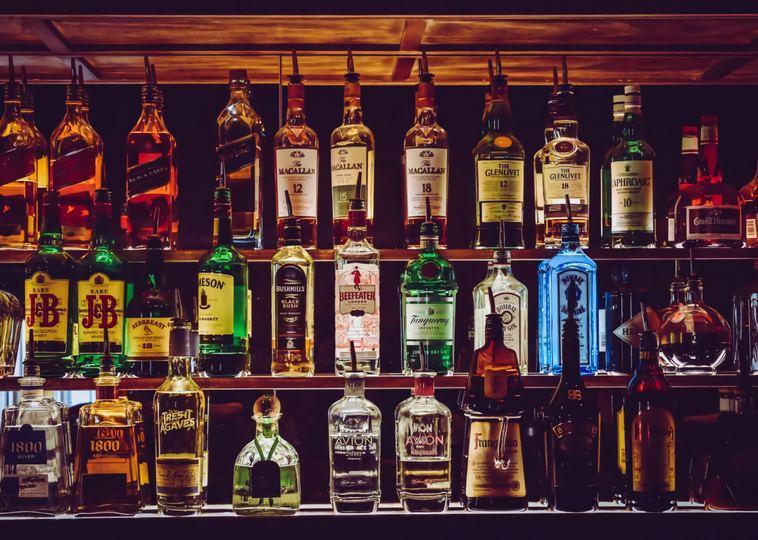 Ruin bars are the rage in Budapest and have existed since the founding of Szimpla Kert, the Mecca of all ruin bars. These bars are built in Budapest's Old Quarter VII (the Old Jewish Quarter) in the ruins of abandoned buildings, shops or land. When you're in these bars, you feel like you're in your local savings business.
From the outside, these bars look like normal houses. They do not have big signs to show the way, they do not hear a loud noise and there are not a lot of people waiting to come in. Large bouncers inside, along with posted signs, keep people quiet on the way out so as not to disturb their neighbors.
Szimpla Kert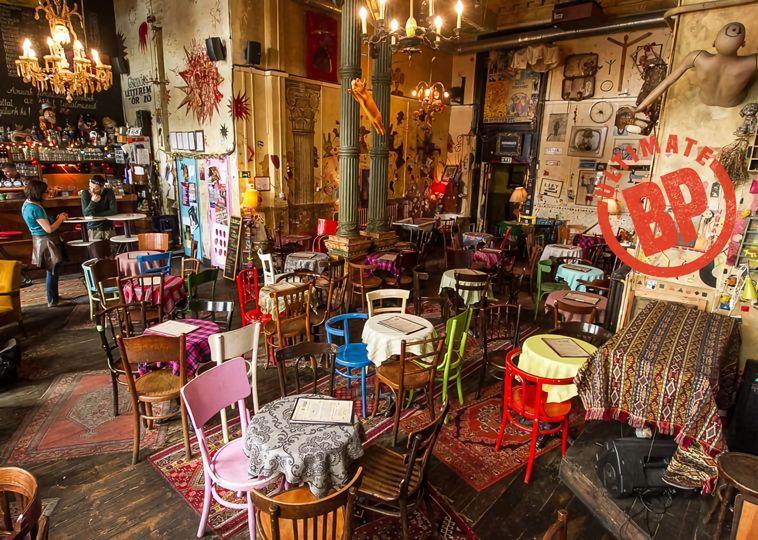 This was the original ruin bar. It is one of the largest ruin bars and still one of the most popular. A top floor with eclectic furniture, cocktail bars. They also sell pizza which, after a few drinks, offers the perfect feed snack.
Szimpla Kert is one of the best bustling ruin bars in Budapest and the oldest of all, with a lively atmosphere. Drinks are mostly (including craft beers and cocktails) at reasonable prices. The ruin bar offers fresh baked goods, homemade street foods and delicious hot meals.
Fogasház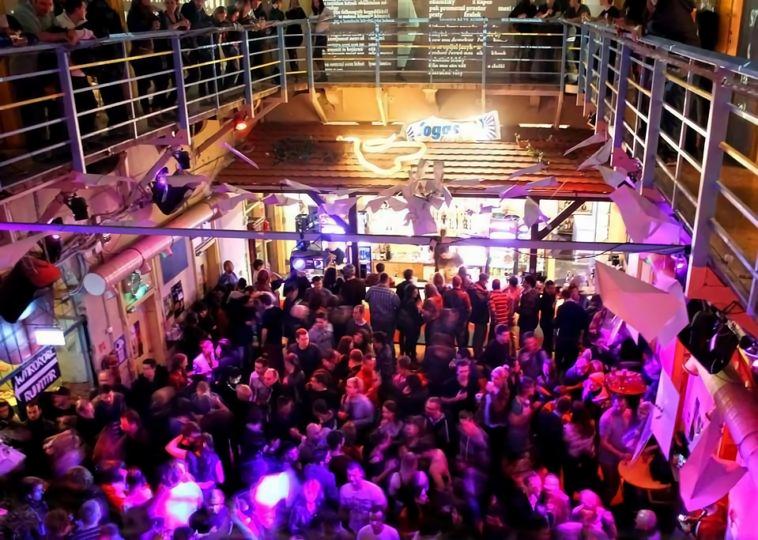 This bar has bikes and glasses that hang from the ceiling and is more artistic than the other ruin bars. Small tables line the courtyard and they have no loud music that drowns out the conversation. Among the many huge nightclubs and trendy bars in Budapest, you will also find very unique, arty, hip bars.
Fogasház, is one of the many unusual bars, with several decorations that are entertaining on their own. If you want to visit Budapest and enjoy some drinks, Fogasház is a great way to mix with the locals. Fogascház is unique for several reasons, including that his English translation means House of Teeth.
Instant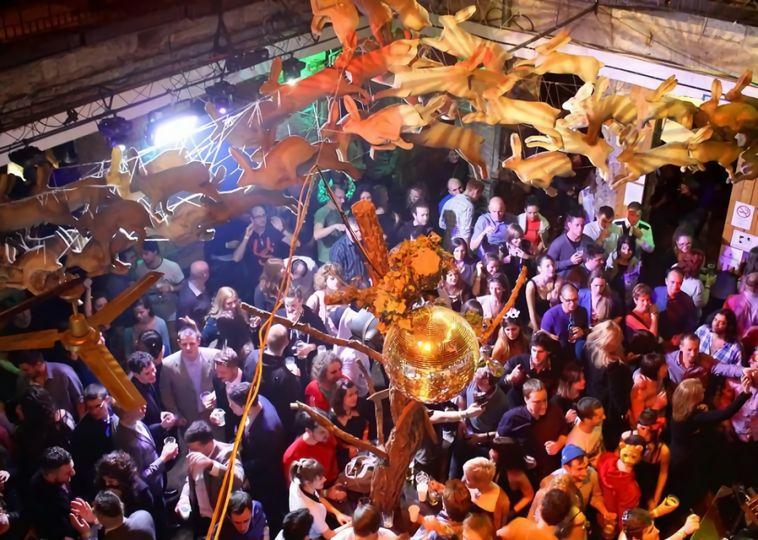 Instant is located in a whole apartment building and the city's largest ruin bar. It's one of the more club-like ruin bars. Given its popularity and the fact that it's more "clubby", drinks are a bit more expensive here than in other ruin bars.
Bar Instant in Budapest is one of the famous ruin bars that are very popular in Budapest and are very trendy among tourists, expats and locals. It is a place similar to Szimpla Kert or other ruin pubs, which seem to open on every turn because of their success.
Doboz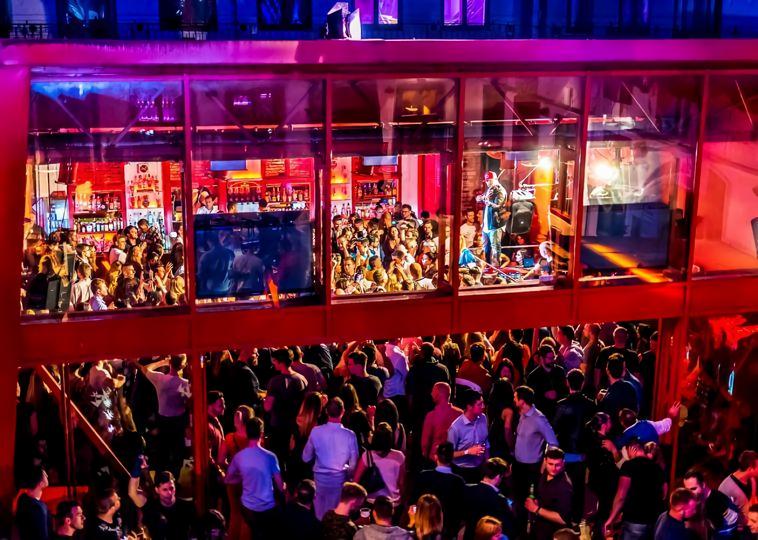 They walk into the yard and are greeted by a tree with a red-eyed robot. They play a lot of dance music and this place fills up towards the end of the night. You can take a selfie with the giant wooden gorilla hugging the oldest 300-year-old tree in the Budapest party district.
It is not difficult to understand the decision behind naming this place Doboz, which in English means "box". With each of the various dancefloors and bars that connect to the central outdoor area, a fascinating ring road with a mixture of different musical styles to accomplish. It's definitely one of the more trendy places to celebrate the night.
Grandio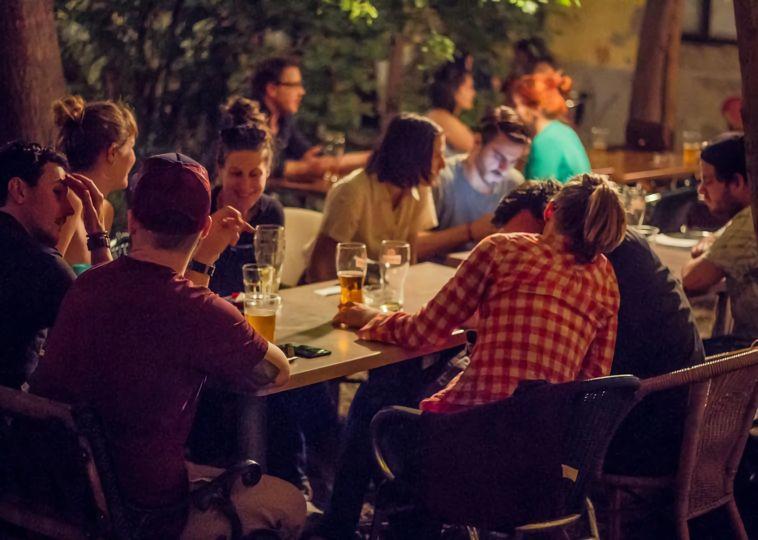 Grandio is a ruin bar and hostel in one. It is famous for its freestanding, tree-lined courtyard, but is mostly filled with travelers and people on bar crawls, as it is also a hostel. The Grandio Party Hostel is an exciting novelty in the Budapest dumpling scene.
Whether you're an avid tourist or a down-to-earth guest who just wants a comfortable place to stay, the Grandio Hostel is the only place that suits everyone. One of the most important aspects of any accommodation is the connectivity and the Grandio Party Hostel has you covered. Free internet access is provided via Wifi in all areas of the hostel.