Swim in Style: How to Safeguard Your Colored Hair From Chlorine Damage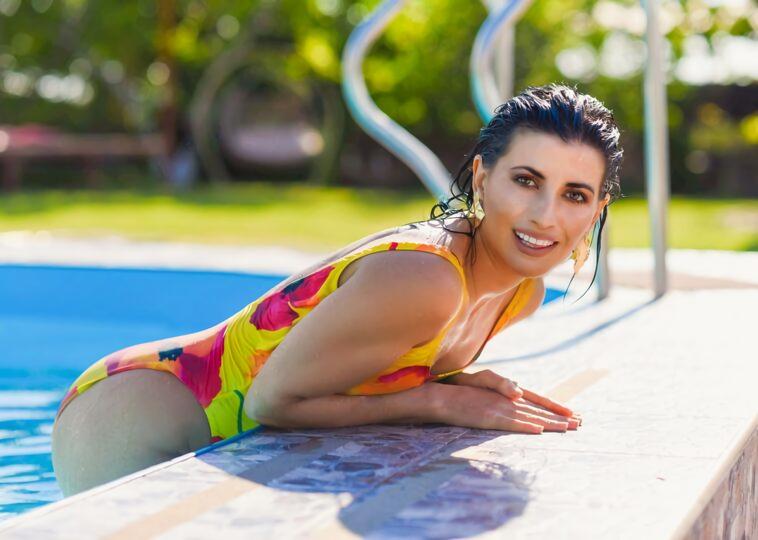 But before you dive into the refreshing waters, it's crucial to prioritize the care of your colored hair. Don't worry, fun and vibrant summer memories await while keeping your hair healthy and gorgeous. Whether splashing in the pool or soaking up the sun at the beach, excessive chlorine and harsh salts can wreak havoc on your hair.
Wear a swim cap to minimize contact between your hair and the water. After your swim, rinse your hair thoroughly with fresh water and use a gentle sulfate-free shampoo and conditioner designed for color-treated hair. Remember to moisturize your hair regularly and shield it from direct sunlight with a hat or UV-protective spray.
Understanding the Impact of Chlorine on Your Hair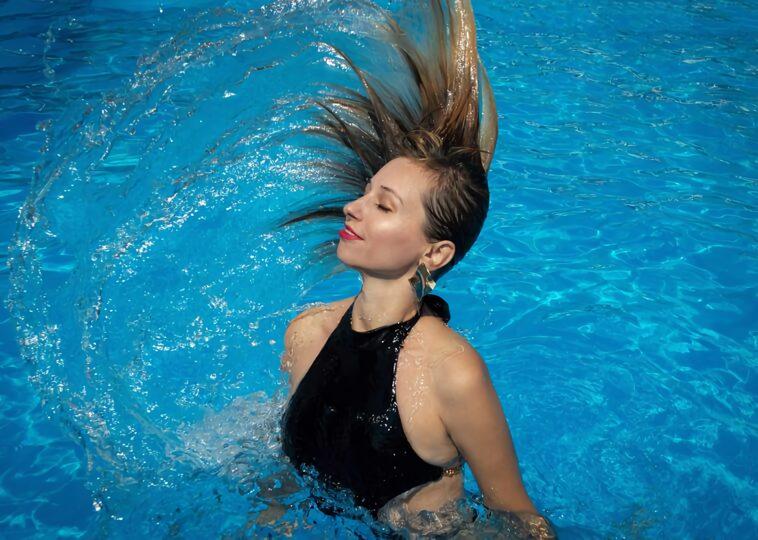 Chlorine, renowned for its powerful bleaching properties, poses a significant threat to your vibrant hair color. These are just a few of chlorine's adverse effects on your colored hair. Not only will it strip away your hair's natural texture, but it can also cause your color to lighten and lose its luster, leaving you with a tired and lackluster appearance.
To safeguard your colored hair, adopting protective measures such as using a swim cap, rinsing your hair with fresh water before and after swimming, and investing in color-protecting hair care products is crucial. By taking these proactive steps, you can ensure that your hair retains its vibrancy, shine, and youthful allure despite chlorine's potent effects.
Wetting Your Hair Before Taking the Plunge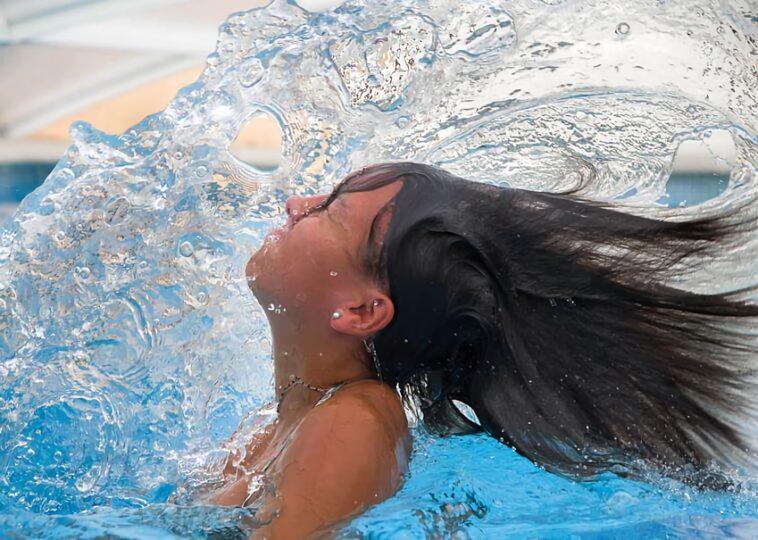 Before immersing yourself in the pool, it's highly recommended to wet or soak your hair in water. But you might wonder how this simple step can protect your colored hair from chlorine. Well, it's one of the top tips for maintaining vibrant hair while enjoying your swimming sessions. Wetting your hair before diving serves multiple purposes.
Firstly, it helps to keep the pool water cleaner by reducing the transfer of oils and products from your hair. Secondly, and most importantly, it acts as a barrier between your hair and the chlorinated water, minimizing the absorption of chlorine. Wetting your hair beforehand effectively decreases the amount of chlorine that can penetrate your hair shaft.
The Benefits of Applying Hair Oil Before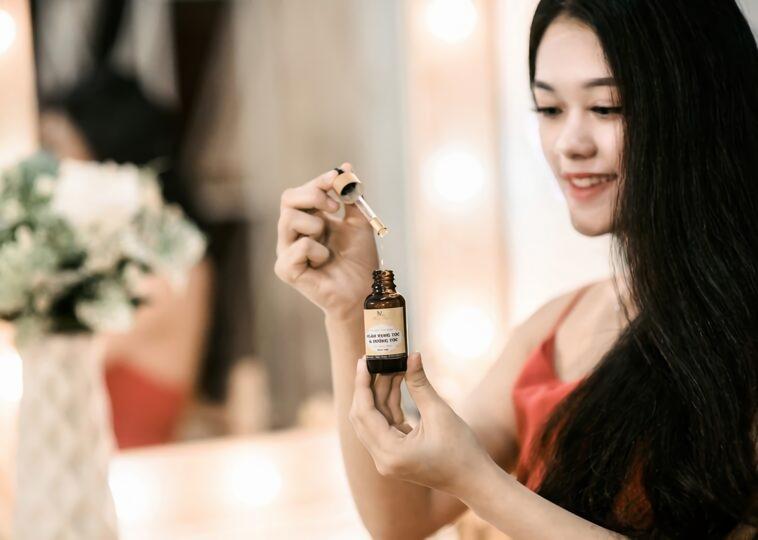 To safeguard your colored hair from the detrimental effects of chlorine, hair oil becomes an essential ally. Not only does it provide vital moisture to your hair strands, but it also acts as a protective shield against chlorine absorption. Applying hair oil before swimming is an effective technique for preserving your hair's health in chlorinated waters.
The oil adds a slippery layer that impedes chlorine penetration by creating a barrier on the hair shaft. This proactive measure significantly reduces the absorption of chlorine, preventing potential damage. Embracing hair oil as part of your chlorine protection routine allows you to fortify your hair's defenses while maintaining its luster and vitality.
Nourishing Hair Treatment Tips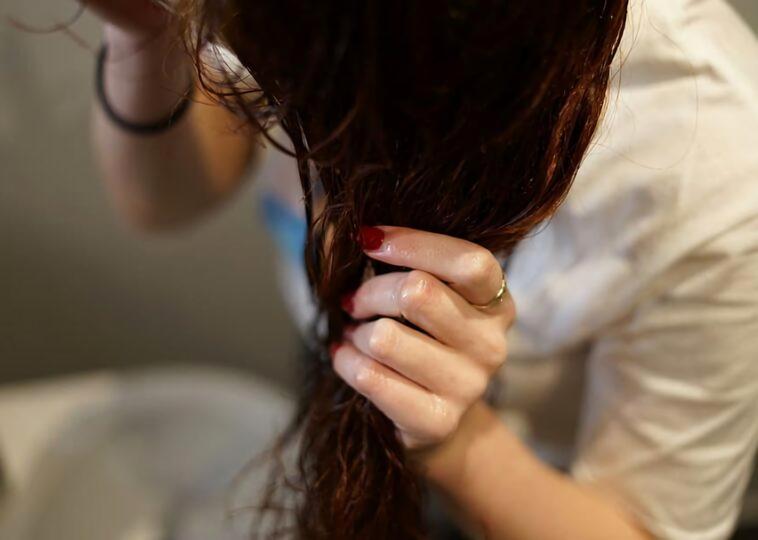 Implementing a post-swim hair treatment routine is a colored hair care essential to help maintain the radiance and brilliance of your summer hair colors. Treating your hair immediately after swimming is a proactive step that can work wonders in preserving your colored locks.
Not only will it aid in restoring shine and vitality, but it will also protect against the potentially damaging effects of chlorine on colored hair. Following a dedicated post-swim hair care routine can shield your hair from unnecessary color loss and maintain its vibrant allure.
Embrace the Power of A Swimming Cap
When it comes to swimming, it's essential to prioritize the health and care of your hair. While swimming caps may sometimes feel uncomfortable, we often cherish the freedom of letting beach water naturally touch our skin and scalp, providing a soothing and relaxing experience. However, for colored hair, this approach falls short in terms of proper care.
Neglecting to wear a swimming cap can expose your hair to chlorine in the water, potentially resulting in brittleness and a loss of shine and smoothness. To maintain the integrity of your colored hair, it's crucial to learn practical techniques for protecting it from chlorine while swimming.
The Importance of Washing Hair Immediately After Swimming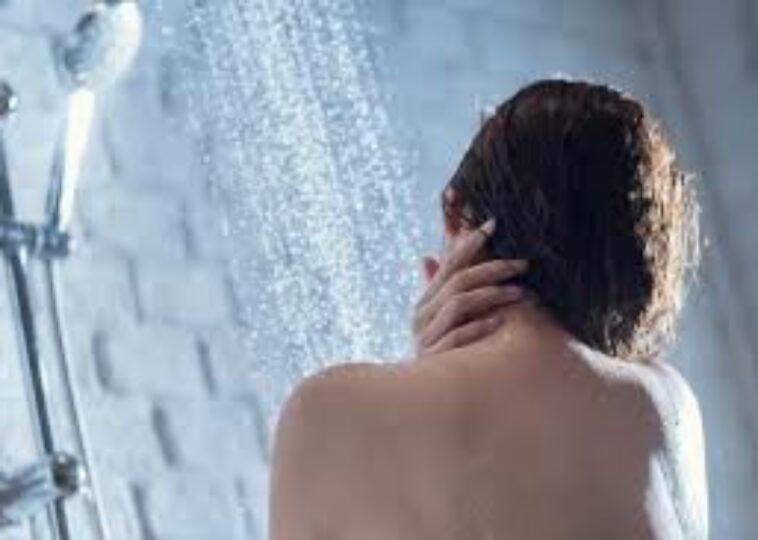 When it comes to colored hair care, one crucial tip stands out: wash your hair promptly after swimming. Chlorine and excessive sea salts tend to cling to your hair strands, gradually weakening them and diminishing the vibrancy of your carefully chosen hair highlights and colors.
Without timely washing, your highlights may fade, and your hair colors can transform into a damaged shade, far from the beautiful brown or dark warm hue you initially sported. To combat this, washing your hair immediately after swimming is crucial and the most effective way to safeguard your colored locks from the damaging effects of chlorine.