The 5 Marvelous Places to Visit in Singapore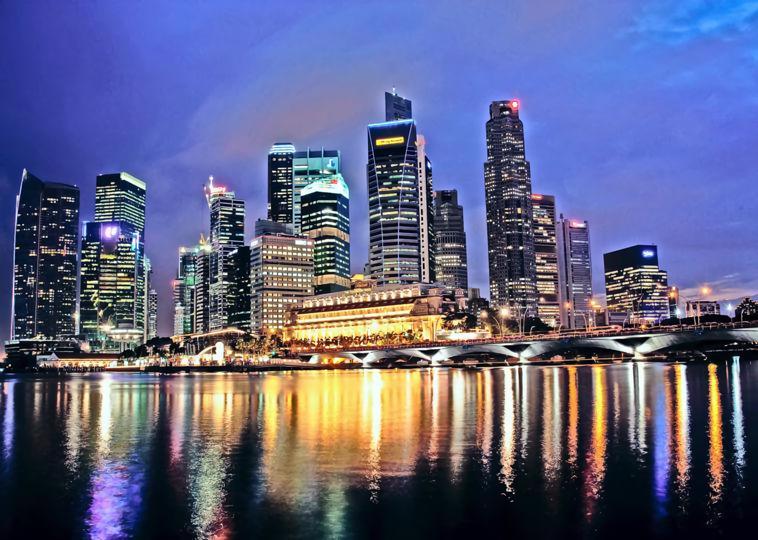 Singapore is a cosmopolitan city-state that became independent from the British in 1965 and is now one of the world's leading shipping and banking centers. Singapore is expensive by Southeast Asian standards, everything costs about twice as much as elsewhere in the region.
While most people come here for a few days just to do Singapore and check it from their bucket list. The city has shed some of its stuffy nature in recent years and has become a lot more fun and cosmopolitan city. Public transport is very efficient. It's the best way to get around if you want to travel cheaply.
Marina Bay Sands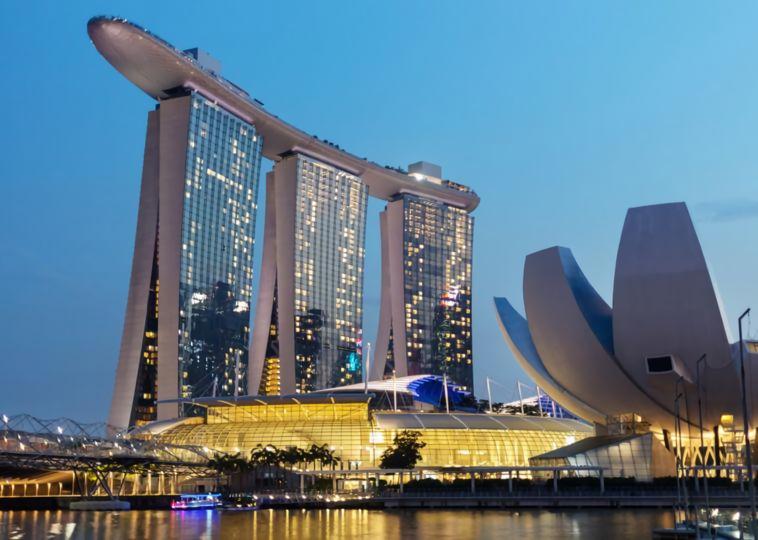 Look out for the capsules on the Singapore Flyer and the durian domes of the Esplanade, or the Merlion statue, another major tourist attraction in Singapore. Also, be sure to keep an eye on the orange roofs of the stores along the Singapore River.
If you're a hotel guest, take a luxurious dip in the Infinity Pool, the famous rooftop pool in Singapore that offers spectacular views of the city at sunset. Imagine yourself enjoying the largest infinity pool on the roof of the world and looking out over the glittering expanse of the city from 57 levels.
Gardens By the Bay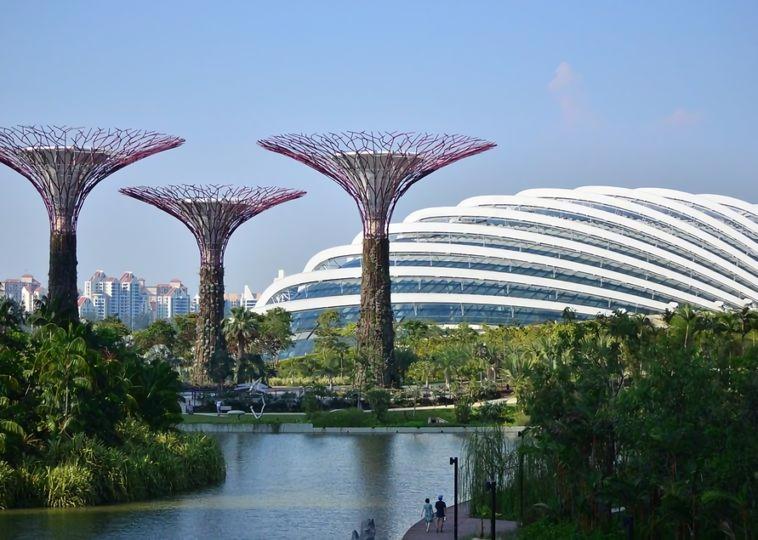 With three different areas on 101 hectares, Bay South Garden, Bay East Garden and Bay Central Garden, this oasis of lush greenery has received several awards since it opened in 2009. These include the Landscape Award from World Architecture News 2013, the Best Attraction in Asia Pacific from Travel Weekly in 2015 and the Best Attraction Experience at the Singapore Tourism Awards 2019.
It is home to plants and flowers five continents, from millennial olive trees to magnolias and orchids. The cloud mountain rises above the ferns and pitcher plants of the conservatories, a 35-meter-high building covered with fog and covered with lush vegetation. Your imagination will skyrocket as you scale your heights and discover plant life from the tropical highlands.
Sentosa Island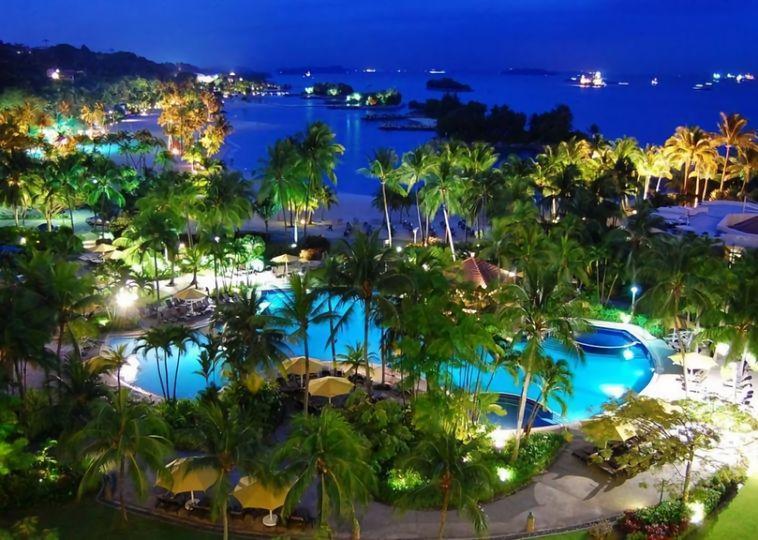 Before it was known as Sentosa, this island off Singapore's south coast was a British military fortress. After the Japanese occupation in World War II, Singapore returned to British rule and the island was renamed Sentosa, which translates to peace and tranquility.
Throughout its remarkable history, Sentosa has become a popular island resort known primarily for its tropical beaches, luxury hotels, and exciting attractions. Whether you're looking for an adrenaline rush or a day of adventure, a world of adventure awaits you at Sentosa. To get your bearings, refer to three beaches that span the coast of Sentosa.
Chinatown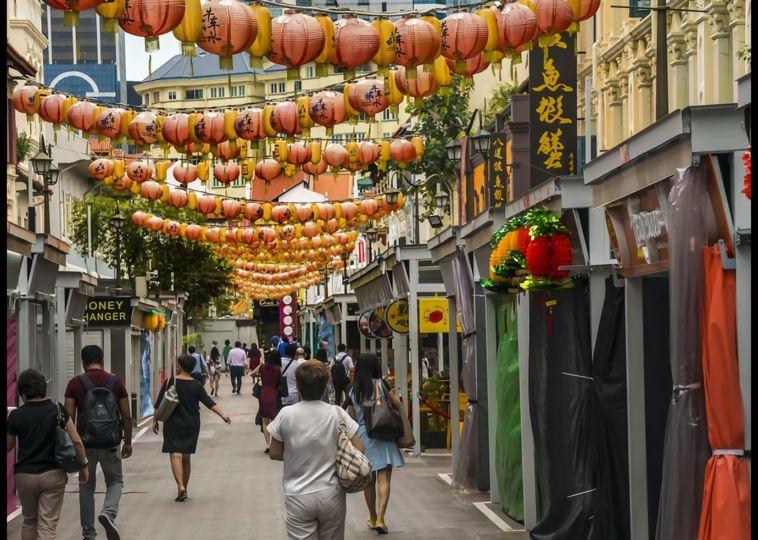 Experience Singapore's multicultural diversity on a walk and food tour of Chinatown. Visit a church, mosque, Indian and Chinese temples in one stroll. Go on a food adventure and sample dishes from Singapore's diverse cultural influences in Chinatown's affordable retail centers. Chinatown encompasses two square kilometers of traditional Chinese life, nestled next to the modern Central Business District.
The streets are full of temples, craft shops, stalls and restaurants and are a great place to bargain. Go down Chinatown Food Street to find some Char Kway Teow, fried noodles or grilled meat. Chinatown's labyrinth of narrow streets includes Chinatown Food Street with its restaurants, which serve traditional dishes such as Hainanese chicken rice, pasta and satay.
Merlion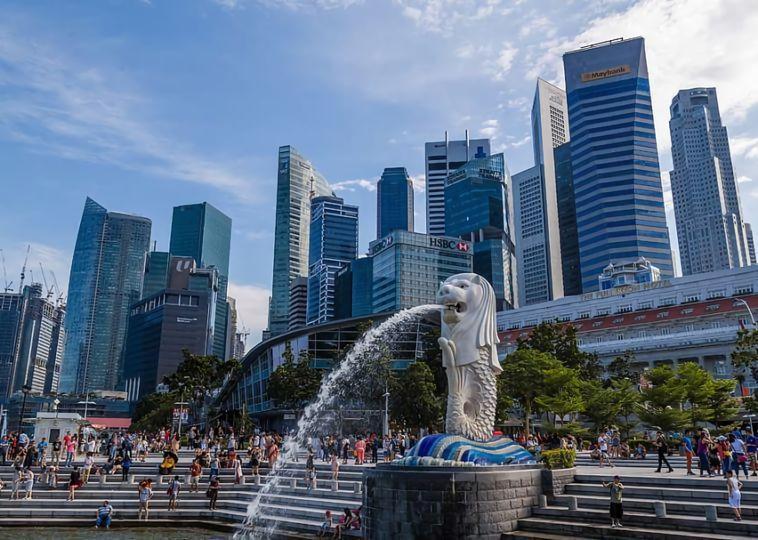 The Merlion is a mythical creature with a lion's head and the body of a fish, which is widely used as a mascot and national personification of Singapore. This symbol is a must for tourists visiting Singapore, similar to other major landmarks around the world. The original statutes and the most impressive Merlion can be found in Merlion Park.
The original sculpture and her boy are the best known of the seven recognized Merlion statues in Singapore. The Merlion statue faces east, which is believed to be a direction that brings prosperity. This promising direction was retained even after the move to Merlion Park in 2002.